In many professions, knowledge alone will only get you so far. That's why impassioned and committed real estate agents should take equal strides in developing the personal and professional attributes necessary to develop themselves into true leaders in their local real estate market and community. Whether you're an up-and-coming realtor or in the market for a top-class agent to better manage your portfolio, take each of the six key principles and attributes described below to heart. We hope they serve you as well as they've served the Doug Wingfield agency and his clients.
1. Unparalleled reviews
When looking through real estate agent reviews, ensure you find a high level of quality and quantity alike in the comments and ratings and from a variety of sources. Also, look at the time period of the reviews, noting especially how recent the reviews are. Take into account the stars or numbered ratings, to be sure — but then also look past them to determine the unique strengths of each agent.


Do they have a particular skill set you believe would best serve your real estate ambitions? Write these skills down before you start searching so that it's easier to keep them in mind and more naturally zero in on the agents who embody them.

It's also worth reading the general profile of the agents you are considering. If you can, try to discover the number of homes sold, which will tell a lot about their experience in terms of the sheer volume of sales they've handled in their careers. You may alternately see great qualities in a newer agent who has not yet developed a lengthy track record, and that's still okay. In such a case, be sure that they are nevertheless well on their path to greatness by asking them how much personalized attention they can give you and your realty needs, what their education is, and how they are acclimating to their new career.

Most importantly, review them yourself. Spend an evening with them and get a sense of their mastery over the subject. In the end, be sure that you've done due diligence to find a realtor that is fully competent, can fully attend to your needs and has the accolades needed to prove an ongoing commitment to excellence.
2. Superior marketing services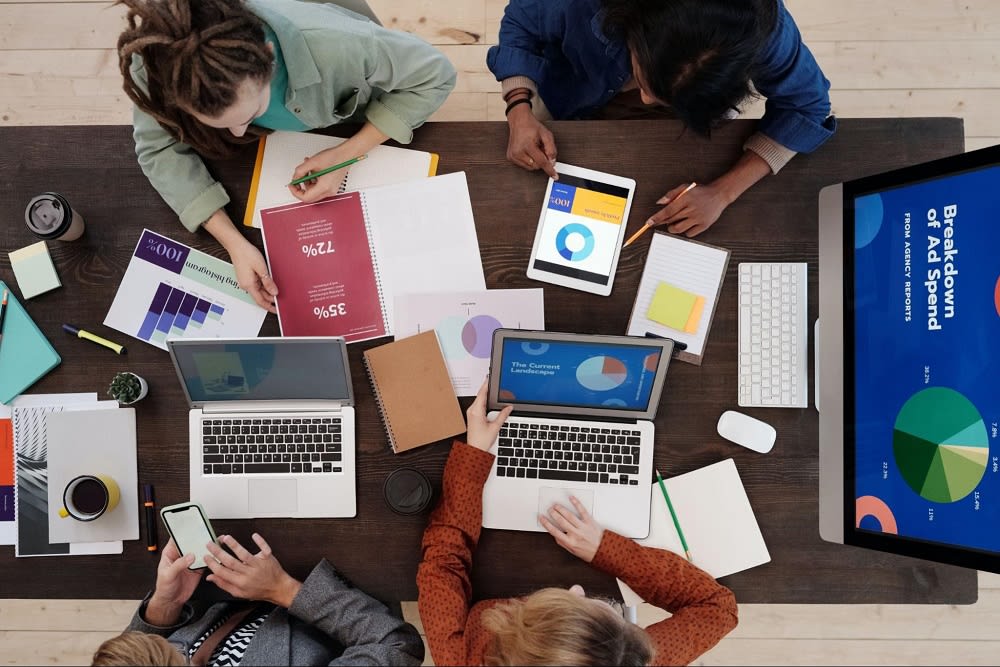 Your realtor has a lot on their plate, and that's a good thing. It keeps them circulating and staying apprised of new developments in their market. To remain dedicated and focused, it's important that your agent has effectively outsourced the help that they need in areas collateral to their expertise.


That includes especially marketing. Ensure that your realtor has the support of marketing experts who know how to deliver the right message to the right parties when it counts most because eventually, they will be the ones advertising your properties as well. Find out which marketing services your agent relies on and why. For example,
full-service marketing services
in luxury real estate or your own particular niche go far to help realtors get top dollar for their clients and stay in front of market trends.
Besides the inherent benefits of maintaining exceptional marketing services, this also has the collateral benefit of enabling the realtor to focus their attention fully on their clients' property goals, where they should be.
3. Dedication
What makes a good real estate agent truly great is dedication under any and all conditions. Many new agents make a fantastic initial showing as they start to gain traction early on in their careers, but not all of them achieve the staying power that helps their agency — and the clients who rely on it — to endure.


If your agent has won awards and earned top rankings, it's obviously the mark of a good agent. Further investigation into how their achievements have spread out and developed over time because you want to get a sense of how the agent has developed throughout their career. This could show if there were any periods where they stagnated or rapidly excelled in their career, and there are likely some telling experiences behind the statistics they wouldn't mind sharing with you as you get to know each other.


Of course, particularly what your agent is dedicated to is just as important as their sheer level of dedication. As touched on above, you want your agent dedicated to pursuing the buys and sells you've hired them to do and to negotiate as effectively as possible on your behalf. That means you'll need to know which activities they won't be doing just as well as the ones they will.
4. A clear sense of responsibilities
You may be wondering exactly what to ask a realtor before hiring in order to determine how they manage the various activities involved in their work. This is an opportunity to learn more about their work habits, and one way to get at this is to inquire about how they delegate different talents amongst their colleagues and partners.


Is the agent doing everything completely in-house, even if their agency is small? That may sound good in one light (e.g., it could mean lower overhead and thus fees charged to their clients)… but on the other hand, it may show that they are setting themselves up to become very distracted from their main role (and set clients up for missed opportunities when their agent's hands become overly full).


If they are extremely ambitious, it's undoubtedly a very positive thing for their clients — but it should be tempered by wisdom as well. Some agents go it alone far more than they should when they could get more done and remain more agile by leveraging professional connections. What if your agent told you that they have highly cohesive and experienced assistance at their disposal, which helps him do nothing but concentrate on the sale or purchase of the moment? It sounds less impressive, perhaps than claims reaching to convince clients that they can do it all. However, it expresses the foresight and efficiency that shows they are more interested in managing their clients' portfolios in the most effective way possible.


If they need more encouragement to feel free, at least on your account, to expand their habits into more automated practices, you could be more specific in your questions. Who helps them with their financial and accounting records? Do they have help from real estate agencies and banks in order to most efficiently handle transactions and manage funds? Do they have strong communication systems in place to give and receive prompt status updates so that you can both keep your eyes on the same things?


Even the best realtors are just one part of a highly functioning team. However, that team might grow and evolve, and however, in the foreground or background, those team resources may be. Be sure that when you hire a realtor, you're also gaining access to a network of professionals in real estate and other related fields. Only then can you expect your expectations to be continually exceeded and bring your real estate portfolio to the next level.
5. Local expertise
When it's time for the quintessential "top real estate agents near me" search, consider the regions they've spent professional and personal time in. Agents who have both worked and lived in a particular market are likely to have keen insights into the local economy and population movements that you won't find anywhere else.


When possible, seek a realtor who has developed strong community ties. Realtors who are more heavily involved in a community are also more heavily invested in it. After all, it's not just a house or even an estate you are acquiring — it's an entire cultural fabric. You may even come to see a realtor as a guide to the neighborhood, especially if you are moving from out of state. A native or semi-native realtor can give you the cultural lay of the land while helping you find the part of the area best suited to your sensibilities.


You want to be sure your realtor is more than just a local expert — you'll want to know that they have a true commitment to the location itself. That's especially true when making a major move or adopting a significant lifestyle change that you hope will support important life transitions.
6. Technical fluency
Along the same lines as delegating tasks to their colleagues, it's even better when tasks can be automated or simplified with technology. Chances are, the realtors at the head of their market are making use of a combination of established and leading-edge technologies to accomplish a variety of tasks.
Realtors, as a rule, gain access to search databases that make market analysis easier; bet with the rise of the internet, the open-source research tools available to lay people have also made
real estate research
easier for everyone. These proprietary and openly accessible tools combined, if wielded correctly, can grant an astonishing level of command of market knowledge.
In conjunction with advances in communications and marketing platforms, as well as financial technologies that make transactions easier, realtors who make it a point to master a range of computerized tools are better able to perform work more efficiently and accurately. Even just the ability to more efficiently stay connected is a huge boon to clients seeking a close working relationship with the agent being entrusting some of their most valuable assets.
Exceeding your expectations every time
Beyond these specific attributes and skills, the most guiding principle of all is the core value of taking personal delight in helping people find their dream homes. With over 25 years of success,
Doug Wingfield
has been serving people in the Park Cities real estate market and Dallas property owners in general. Having a specialty in luxury estates, in particular, that experience equates to a history of continual success in one of the nation's most affluent markets for a quarter century.
To ensure your Park Cities real estate needs are in the hands of a true expert,
contact Doug Wingfield today
. He looks forward to learning about your real estate goals and applying his talents to your success.